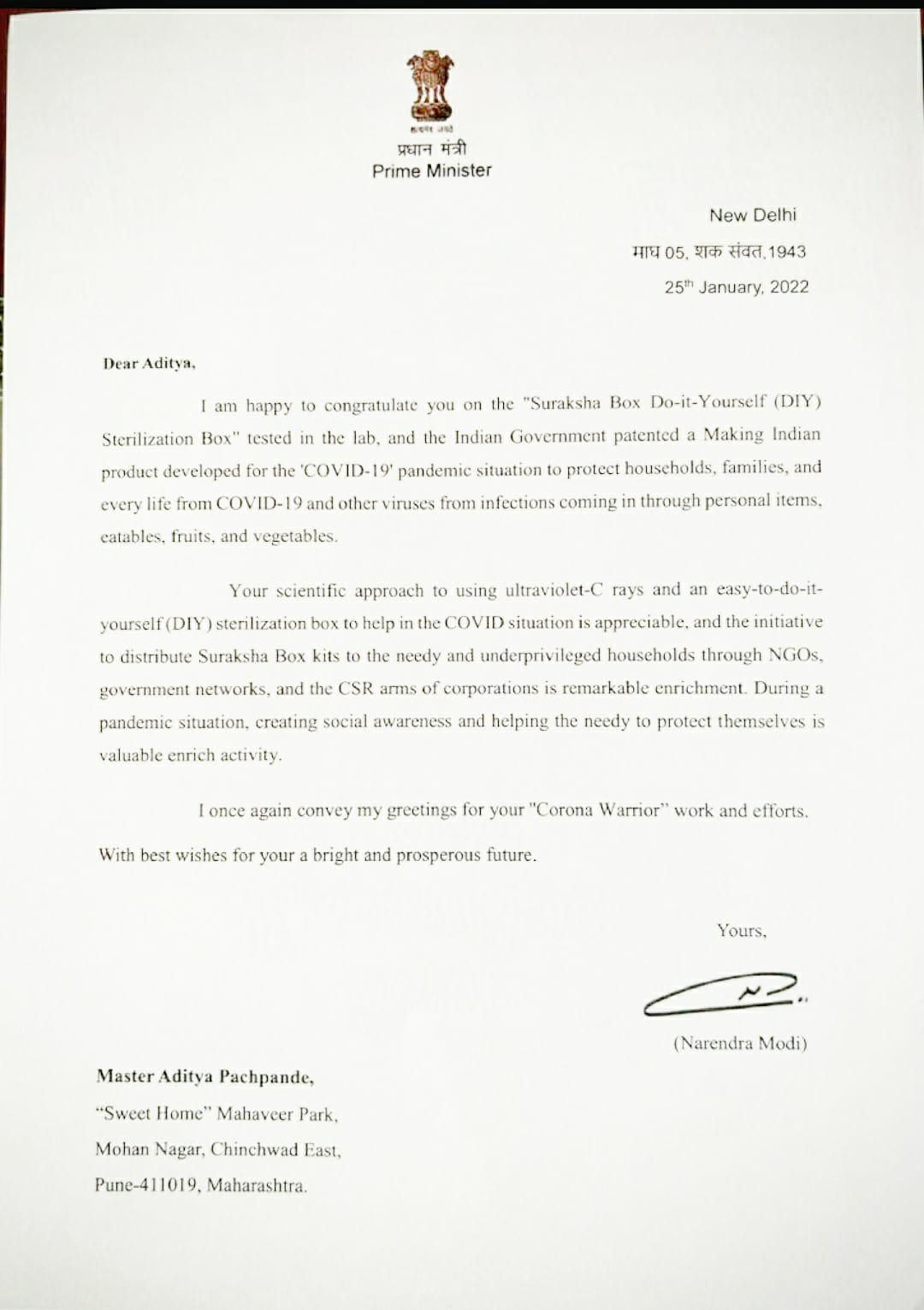 Honour by the Prime Minister of India

Corona Warrior honour by Prime Minister Narendra Modi Ji for my innovation, work & social contribution
In a momentous tribute, I was personally commended by Prime Minister Narendra Modi for the ingenious creation and deployment of the groundbreaking "Suraksha Box Do-it-Yourself (DIY) Sterilization Box" in response to the COVID-19 pandemic. This innovative device harnessed the power of ultraviolet-C rays, showcasing a pioneering approach to sterilization.
The Prime Minister specifically acknowledged the impactful initiative of distributing the Suraksha Box to the underprivileged through collaborations with NGOs, government networks, and Corporate Social Responsibility (CSR) arms of corporations. This strategic outreach ensured that the benefits of this invention reached those who needed it most, amplifying its impact manifold.
For this profound contribution to society, I was bestowed with the honourable title of a "Corona Warrior." This acknowledgement not only recognizes the innovation itself but also the profound humanitarian spirit underpinning its distribution, standing as a testament to the transformative power of innovation and compassion in times of crisis.